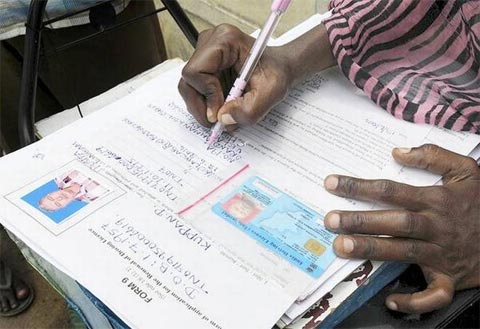 The Transport department of the State government of Tamil Nadu has decided to reissue smart driving licence cards (licence in the form of a smart card) in order to prevent the incidences of fake licences.
This smart driving licence cards system was already implemented in areas such as South Chennai, Cuddalore, and Sivagangai Regional Transport Offices from the year 2008 to 2017 on a trial basis. This introduction met with a huge positive response from the public and the Police. However, mainly due to the high expenses involved in implementation, this scheme was given up.
In this situation, the state government department of transport has come forward with a new proposal to reissue the smart driving licence cards in a month or two.
The regional officials from the transport department explained in this regard that there has been a gradual increase every year in the number of people applying for driving licences. Because of the increase in demand for the licence, the malpractice of fake licences also has entered in this sector. In order to control and prevent this fake card issue, it has been decided to reissue the smart driving licence cards. A MoU (Memorandum of Understanding) or a contract has been signed with a private company in this regard.
Special camps will be set up in all RTOs (Regional Transport Offices) and the staff will be engaged in this implementation. The personal details of the smart driving licence cards holder would be available in the chip installed in the card. The photo of the holder and the signature will also be available. The validity can be renewed as per the dates. However, the personal details entered already cannot be changed. So, this would prevent the production of fake licences.