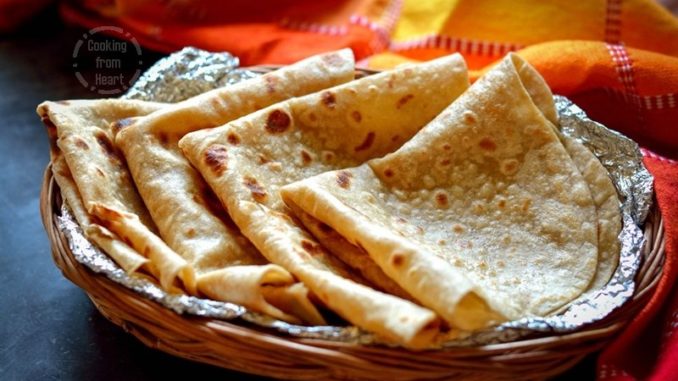 Roti or Chapatti is an integral part of a North-Indian based diet system giving space for lots of carbs and protein. But the food is widespread nowadays all around the country owing to the recommendation of doctors advising it to consume during the phase of diabetes of obesity.
Many research shows the consumption of wheat in large quantities is quite dangerous for the body as the grain has a compound called gluten in it making all the harm. But the natural cultivation of the grain going directly to the houses of the country will never do any harm of particular sense. On the contrary it may have negative impact on our health if consumed more than certain amount depending on each individual.
During the weight loss phase you should take care about the macro nutrients intake, majorly carbohydrates, proteins and fats. Rotis or Chapattis can offer you the maximum carb intake for a given day. Also there are some of the useful fiber content and protein in the wheat that helps in the overall weight loss. Restricting rotis for one to two number per day can do wonders for your weight loss regime.
Consumption of rotis must be scheduled in daytime especially before the sunset. The high gluten content and the carbohydrate may agitate the digestive system if it is consumed after the sunset. So it is ideal to finish all the carb intake before the sunset and light foods such as fruit salad, juices, vegetable salad and soup can be consumed after 6 P.M or before going to bed.