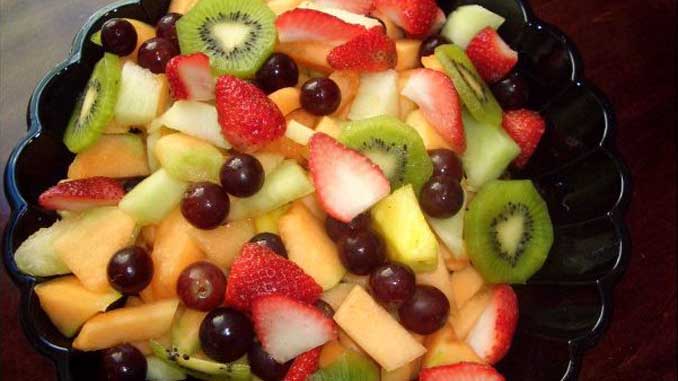 Nutritious Fruit Chaat
Ingredients :
Chopped fruits
Chaat masala
Pepper
Lemon
Sugar
Salt
Method of Nutritious Fruit Chaat :
Delicious and nutritious fruit chaat is loved by all kids at any time.
Just take in some chopped fruits like bananas, apples (peeled), strawberry's, grapes, oranges, pomegranate, kiwi etc. and just mix all of them together.
Add in some salt, little sugar (grounded), chaat masala, pepper and a few drops of lemon.
Your delicious lip smacking fruit chaat is ready.