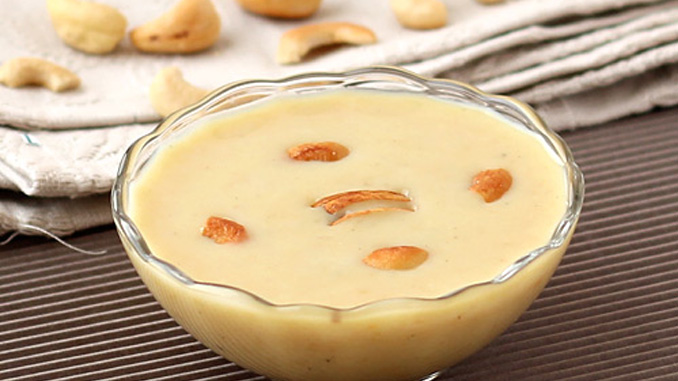 This Payasam is the one of the easiest Payasam that can be prepared even by children just within 10-15mins. This receipe could prepare for festival time. Saves time, it Prepared with less Ingredients and also tastes good.
Ingredients:
2 glass of Milk
2-3 Spoons of Wheat flour
2-3 Spoons of Rice flour
4-5 Spoons of Sugar
½ spoon of elaichi powder
4-5 Cashew nuts
Note: Cashew nuts should fry with gee before preparing the payasam.
Preparation:
First stir the Milk.
After the milk gets boiled, add wheat flour and rice flour mix it very smoothly without lumps.
Then, add Sugar, elaichi powder and fried cashew nuts into the mixture.
Here, the easiest payasam ready.