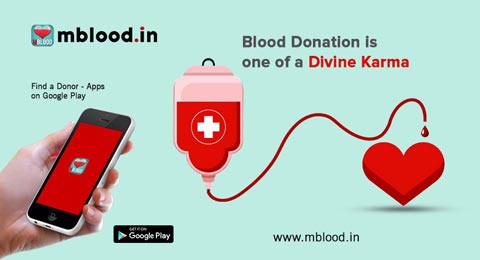 While there are so many hardships in our life, the most crucial, heart breaking criticality is fighting for life itself in an accident or due to health ailment. There are cases where patients suffer for blood donors when they undergo unforeseen surgeries and even in preplanned ones. And do you know the pain of losing a life because of unavailability of suitable blood? The pain can't be put in words, neither expressed! We can only feel it by heart! There is an inevitable need for a channel to request for blood when there is a need, and receive blood in return. That is why we have the mobile app called MBlood exactly catering to the need.
What is MBlood?
MBlood
is a mobile application functional on Android and iOS smartphones. It connects the needy and blood donor. It's simple – the needy raises request for blood, and the network of donors volunteering to donate blood will get Instantly notified. Interested donors may reach out to the needy and come forward to donate blood. This app solely aims at devastating life loss because of insufficient/no blood.
You may download the app at
Share and spread the useful app among your friends and family and let the needy get benefited.