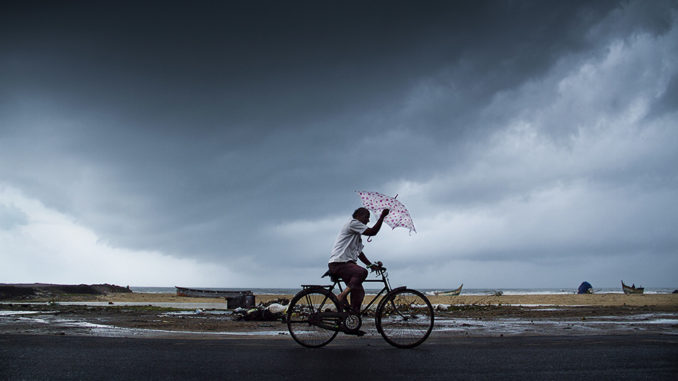 Being a rain shadow area, Monsoon season remains mild for the state of Tamil Nadu as well as for its capital city of Chennai. Even though rains are less during the Southwest Monsoon season but they keep on increasing as we enter October.
Northeast Monsoon is the rainy season for the state, with November being the rainiest month. Chennai records over 60% of its normal rainfall during this season that spans from October to December.
This year Chennai along with the entire state of Tamil Nadu have performed well during the Southwest Monsoon season, as rains remained near normal. From June 1 to August 28, the actual rain witnessed by Chennai is 306.3 mm against normal of 307.1 mm.
Since last two days, light rainfall activity has been going on over Chennai and other parts of Tamil Nadu. In the last 24 hours from 08:30 am on Tuesday, Chennai recorded 1.6 mm of rain. These rains can be attributed to a cyclonic circulation over northern parts of Tamil Nadu and its adjoining area.
Further also, we expect this cyclonic circulation to remain stagnant for the next two to three days. Thus, we can say that light rain and thundershowers are expected to continue over Chennai for the next few days. Few places in Tamil Nadu may also witness short spell of moderate rain.
Both day and night temperatures over Chennai will also remain near normal. With rains appearing during the latter parts of the day, no such relief from the ongoing warm and humid weather is expected.
Courtesy: skymetweather