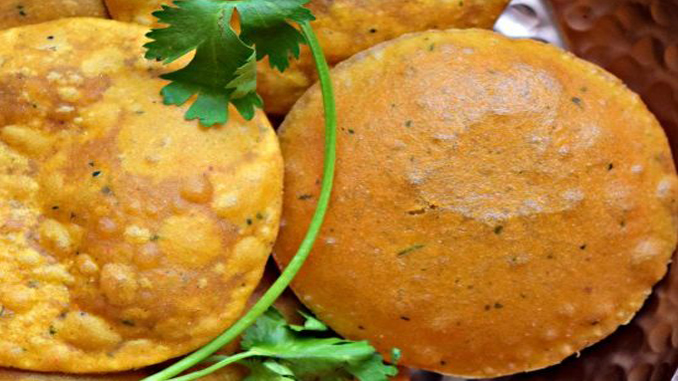 Masala poori
Poori is very special recipe in Indian subcontinent. It is very delicious food, it usually prepare for tiffen and for dinner. Most kids would love it . This poori is very special because its prepare with adding some masala into it. To adding some extra taste into it. this Poori goes well with Pudina chutney, Potato, Tomato chutney.
Ingredients:
1(1/2) cup of wheat flour
1(1/3) cup of maida flour
1(1/2) of red chilli powder
1 Spoon of ginger and garlic paste
Some of chopped mint leaves
Some of chopped coriander leaves
Some of chopped curry leaves
salt to taste.
Oil
Method:
Mix all the ingredients together with water until to thick and soft, knead it well and make it like dough, keep it aside for about 10-15mins.
Then make the dough into balls and make it into round shape.
At last, deep fry the round shaped poori.
Here, the masala poori is ready.