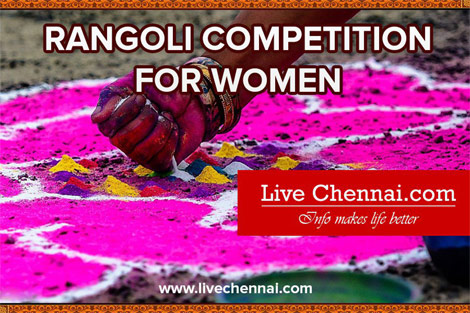 The Pongal Special Rangoli competition conducted by LiveChennai & special prizes will be awarded to the winners!
Rules for the Rangoli competition
The rangoli or the 'Kolam' (in Tamil) pattern drawn in an A4 sheet must be sent to the WhatsApp number – 9551356072.
The winners will be announced in a session on 23rd January 2019.
The competitors must please send the details of the name, address, and the phone number along with your entry.
Competition closing on 22nd January 2019.
Results will be notified on 23rd January 2019.
The decisions of the judges will be final. The organisers hold the right to make any decision or changes in the competition.